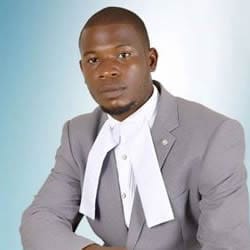 Firm Accounts Manager & Attorney at Law
Academic credentials: LLB (MUK) Dip. LP (LDC)
Office line       +256393239107
Office Email:    umar@stabitadvocates.com
Personal lines +256753034147/ +256758480502
Personal email address: sookaumar@gmail.com
Isabirye Umar is a partner at Stabit Advocates Uganda; he graduated and obtained a bachelor of laws degree from Makerere University Kampala in the year 2014 and obtained a Post Graduate Diploma in legal practice from the Law Development Centre in the year 2017. He has practiced legal transactions at the civil litigation department of the ministry of justice and constitutional affairs at Kampala.
Mr. Isabirye Umar has been in partnership with Mr Seyiga Abdullswabul since 2016 in a legal consultancy firm known as SEYIGA& associates which they engaged in together from its formation. They have in the same vein made several commercial transactions as well as offered advisory services to different clients which has exposed him to different legal practices in the commercial sector as well as improvement & perfection of drafting skills which are essential in legal practice.
At Stabit Advocates Uganda he engages in litigation, dispute resolution, mediation, counselling as well as other areas within the ambits of the law. He is open minded, open to new ideas and has plenty of room for improvement and development.