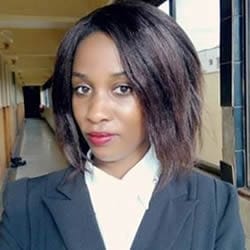 Jalia graduated with a Bachelor of Laws degree from the Islamic University In Uganda (Kampala campus). She has practiced law at Kittata Adkin & Co. Advocates where she acquired a lot of experience in corporate and commercial transactions.
Jalia is largely involved in legal research and preparation of court documents, legal opinions and conducting of due diligence exercises/legal compliance audits for clients.
Rendering opinions to local and foreign clients interested in establishing businesses in Uganda or acquiring Ugandan entities on Uganda's investment regulatory frame work.