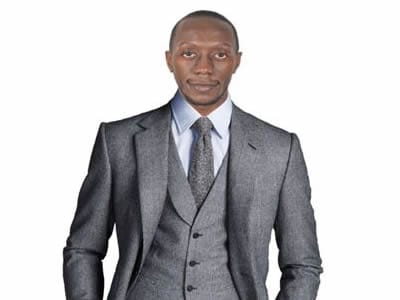 CONSULTANT STABIT ADVOCATES
Mobile: +256787987832
Office email: info@stabitadvocates.com
Personal email: ambrose@stabitadvocates.com
Ambrose O'Donnell is a Freelance Systems Optimization Contractor affiliated with Stabit Advocates. In this role, Ambrose not only coordinates the Analysis, Design, and Implementation of ISO systems for large Corporations and SMEs to guarantee compliance with set International Standards but also consults on Business Process Optimization and Productivity Aggregation, Marketing, and Branding Tools.
A big believer in Systems Optimization, Ambrose supports the call for system-wide Standardization globally.
Apart from his BA. & MA. Ambrose is a qualified ISO Consultant and holds training Certifications in the ISO 9000 family, the ISO 14000 family, and the ISO 27001 family ie. ISO 9000:2015, ISO 9001:2015, ISO 9004:2018, ISO/IEC 17025:2017, ISO/IEC 27000:2018, ISO 27001:20113, 27002:2013, ISO 14001:2015, 14004:2016, 14005:2019 and other Technical Standards covering various areas of interest from Medical, Engineering, Banking, Oil and Gas to Testing and Calibration Laboratories.
Ambrose is no stranger to ISO systems, having spent almost ten years as an ISO Systems Consultant/Contractor and an IA Instructor for ISO Systems where he trains Organizational level staff on how to implement and improve on said systems.
Ambrose helps Companies and Organizations of all sizes to operate in tandem with international requirements for management systems standardization as opposed to adopting inefficient make-shift systems which; are both costly and unreliable.
Ambrose offers a wide range of services, from Gap Analysis to aiding Organizations obtain International Systems Accreditation.
Drawing on my many years of experience in the field of International Standardization, Ambrose mainly focuses on writing Technical Manuals for ISO Systems as well as prepping Organizations in IA for Accreditation Audits. Ambrose also provides Rapporteur Services to Banks and other Corporate Organizations; having worked as Special Rapporteur for Disciplinary proceedings for Standard Chartered Bank, DFCU Bank, Barclays Bank Uganda Limited, Nakasero Hospital the Employee Benefits Practice of a prominent Law Firm in downtown Kampala.
Ambrose also teaches and advises Organizations and their most valuable resource which is people on how to streamline their Management Systems for Optimal effectiveness at the least cost to the Organization.
Ambrose's varied background in Corporate Management, Administration has provided the perfect foundation for proper technical systems analysis to unearth even the most mundane redundancies of any management system.