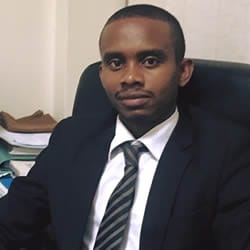 PARTNER STABIT ADVOCATES Rwanda
CORPORATE & REGULATORY ADVISORY
Office line: +250 789 366 274
Mobile: +250784090688
Office Email:  edgar@stabitadvocates.com
Personal email:  ankedgar@gmail.com
Mr. Edgar's expertise is rooted in areas of corporate & regulatory advisory. He specializes in contract law wherein he has negotiated, drafted and reviewed many contracts at the top level. He also has proven experience in Energy law whereby he has represented a number of energy companies both local and abroad. He has commendable skills and a wealth of experience in both common and civil law systems.
He routinely handles legal due diligences, advises on corporate transactional restructuring, negotiates local and cross border transactional agreements, commercial operational agreements, in addition to having an impressive knowledge  of the Rwandan regulatory framework for advice on compliance issues, licensing regimes and issues affecting local and foreign investors.
Mr. Edgar holds a bachelor's degree in Law from Uganda Christian University and a post graduate diploma in Legal Practice from the Institute of Legal Practice and Development. He is a practicing Advocate of the High court of Rwanda, a member of Rwanda Bar Association and East African Law Society.
Mr. Edgar Kick started his career as a Legal Intern at Kangaho & Co Advocates in Uganda where after he served as an Associate at Lex Chambers limited of Kigali, and then proceeded to Stabit Advocates Rwanda where he is currently serving as partner.
He is a native speaker of English, Kinyarwanda, Runyankore, Luganda and a working knowledge of French and Swahili.