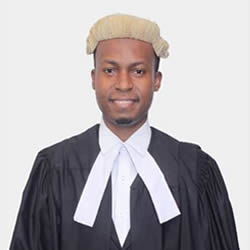 PARTNER STABIT ADVOCATES UGANDA
Attorney at law
Mobile: +256755247630
Office email: info@stabitadvocates.com
Personal email: falis@stabitadvocates.com
Mr Luzinda Falis graduated with a Bachelor of Laws degree from the Islamic University in Uganda, a Diploma in Legal Practice at the Law Development Centre and pursues the certificate in Forensic and Cyber security management.
At Stabit advocates, Luzinda focuses on intellectual property law including Trademark and copyright applications and registrations, assignments, objections and dispute resolutions. He also touches Media and Technological Law. Luzinda has advised a number of clients in the field of start-up law and practice.
He is a member of the Uganda Muslim lawyers' fraternity. He is also a native speaker of English and Luganda.