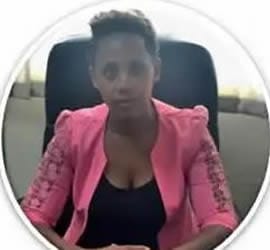 ASSOCIATE
HEAD OF LITIGATION
Office line:+250 789 366 274
Mobile: +250784020313
Office Email: gloriose@stabitadvocates.com
Personal Email: lanagogo01@gmail.com
Ms. Gloriose's practice focuses mainly on litigation. She specializes in labour law where she has handled a couple of labour cases, some on the employee side and others on the employer side. She is one of the prominent practitioners in Rwanda and has appeared in many ground breaking cases and is well versed with the civil law system and all its legal terminologies. Ms. Gloriose is the Stabit Advocates Rwanda's head of all litigation cases and works closely with other Legal officers within and out of the firm.
Gloriose holds a bachelor's degree in Law (LL.B) from UNILAK and a post graduate diploma in Legal Practice (Dip-ILPD) from the Institute of Legal Practice and Development. She is a practicing Advocate of the High Court of Rwanda, a member of Rwanda Bar Association and East African Law Society.
She is a native speaker of French, Kinyarwanda, English and a working knowledge of Swahili.