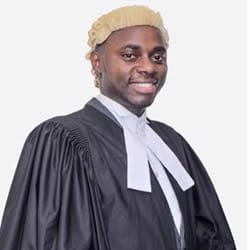 Academic credentials:   (LLB [IUIU-KC], Dip. LP [LDC].
Office line:   +256 393 239 107
Mobile:          +256 701 591 130/ +256 792 115 107
Office Email:  seyiga@stabitadvocates.com
Personal Email:       swabulabdul@gmail.com
Location: Kampala, Uganda.
Mr. Seyiga graduated with a Bachelor of Laws degree from the Islamic University in Uganda, a diploma in Legal Practice at the Law Development Centre and pursues the Certified Public Accountants course at the Institute of Certified Public Accountants Uganda.
Seyiga is an energetic and highly motivated, reliable lawyer with work experience in law firm practice, court process and corporate governance. He has practiced law at KM Advocates and Associates from where he acquired a lot of experience in legal and transactional business. Seyiga's work experience has helped him develop strong business acumen and has helped many new businesses achieve a new height of achievement.
Work experience;
Advising a financial seed company based in South Africa on establishing a branch in Uganda.
Advising and formulating corporate compliance policies for four factories in the fields of termination, restructuring, and non-discrimination.
Handling various real estate conveyancing transactions including but not limited to subdivisions, registration of mortgages and leases among others.
Advising a media house on corporate compliance and carrying out timely legal audits to ensure compliance and drafting its media production contracts and other legal documents.
Advising a media house/ company on copyright registration and protection, trademarks and passing off actions.
Advising Cente Managers Investments Ltd on investment, business associations and formulation.
Advising clients on insurance contracts and has represented several clients in insurance claims.
Joy safaris (U) Ltd
Mirembe Country Home Ltd.
Recovering debts for Grand Coin Heritage SMC Ltd.