ARE YOU AN INVESTOR OR DO YOU PLAN TO INVEST? STABIT ADVOCATES IS AT YOUR SERVICE. THE STABIT ADVOCATES GUIDE (TSAG): WHY YOU NEED AN INVESTMENT CERTIFICATE FOR YOUR BUSINESS AND WHAT IT TAKES TO OBTAIN ONE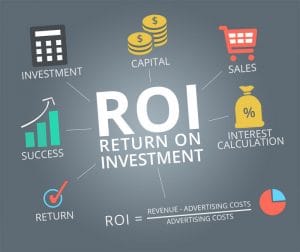 ARE YOU AN INVESTOR OR DO YOU PLAN TO INVEST?
STABIT ADVOCATES IS AT YOUR BEST INTEREST OF ANY LEGAL  SERVICE IN RWANDA.
TSAG: WHY YOU NEED AN INVESTMENT CERTIFICATE FOR YOUR BUSINESS AND WHAT IT TAKES TO OBTAIN ONE;
In Rwanda, all business sectors are open to private investment regardless of the origin of the investor. Nevertheless, investors are encouraged to invest in Priority economic sectors such as export, manufacturing, energy generation, transmission and distribution, information and communication technologies, business process outsourcing and financial services, mining, transport, affordable housing among others.
The Investment law of 2021 defines an Investment Certificate as that document that the Board issues to a registered investor, which describes the facilitations the investor is entitled to depending on the investment made.  For an investor to be recognized as a registered investor in Rwanda, then such an investor must possess an investment certificate.  An investment Certificate is valid for a period of five years and can be renewed.
The requirements for an application for an Investment Certificate include but are not limited to Application letter, Application fees, Business Plan, Company Certificate and Full Registration Information and Environmental Impact Assessment Report if available. The said application is submitted online to Rwanda Development Board.
It is also worth pointing out that the investment law of 2021 provides for various investment incentives that investors are entitled to, however such incentives are granted to registered investors with an investment certificate and only those who fulfill requirements.
The said Investment incentives are provided for under the Annex of the Investment law of 2021. The said investment incentives are granted to different investors depending on the type and level of their investment. Some of these investment incentives include but are not limited to Preferential Corporate Income Tax of 0%, exemption from customs taxes and duties used in export processing zones, preferential withholding Tax of 5%, Incentives for Startups, talent attraction incentives and Immigration Incentives among many others.
At Stabit Advocates; The Best Law Firm in Rwanda, we have a team of professionals who are ready to assist you 24/7 with setting up your business in Rwanda and as well facilitate you in the process of application of an investment certificate not to mention providing you with a detailed legal opinion regarding the various investment incentives that are provided for under the law and what it takes to be granted such incentives. Feel free to contact us using the contact details below.
Drafted and Drawn by;
Stabit Advocates Rwanda
"One of the Best Law Firms in Rwanda"
Email: info@stabitadvocates.com
Tel: +250789366274
Website: www.stabitadvocates.com
The Best Lawyers in Rwanda